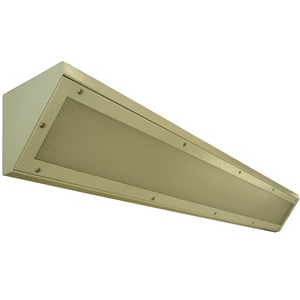 Recent crime statistics have shown instances of reported vandalism are falling – fewer than two million reported incidents per year in 2012, down from a peak of almost 3.5m in the early 90s.
However, that might not ring true with the thousands of businesses and organisations each year who continue to fall victim to vandalism. There are a number of theories that suggest why the official numbers are falling:
1)      People have stopped reporting it. It's sad, but plausible, that people are so accustomed to vandalism, that they've become de-sensitised to it, and weary of the time taken to report what is treated as a relatively minor crime.
2)      Anti-social behaviour crackdowns are working. This may or may not be true – the ASBO was met with mixed results and was only successful in some areas, and again, it's hard to
3)      Property is becoming harder to vandalise. This is certainly true and frequently-attacked installations such as bus stops are becoming more resilient as technology adapts and improves.
This final part – increasing resilience – is where Sondia Lighting can help. We have a full range of vandal-resistant lighting solutions that can help make sure the lights stay on regardless of what is happening around them.
Lighting is one of the most-frequently targeted fixtures by vandals, yet remains one of the most important services, particularly in public spaces such as car parks, school, libraries and toilets. Vandal-resistant lighting is also critical in higher-security facilities, such as prisons.
Sondia Lighting has a proven track record of supplying vandal-proof lighting to public and private spaces that require that extra level of protection.
It's not just public spaces, either – Sondia Lighting can supply bespoke vandal-resistant lighting solutions to public-facing businesses such as bars, restaurants and shops.
Sondia Lighting's secure lighting range offers a number of beneficial features, including:
Excellent photometric performance
Secure anti-ligature design
Vandal resistant design
High frequency electronic gear