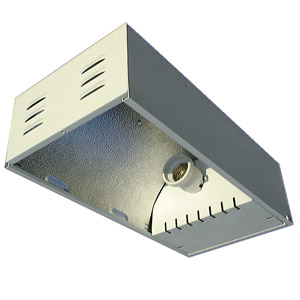 • Fabricated and painted steel body
• Wide light distribution
• Removeable Gear and lamp tray
• Ceiling or trunking mounting Options
• Thermally protected ballast
A range of fabricated mild steel luminaires with optional toughened glass panel for mounting heights between 5m and 10m. The reflector is made from stippled aluminium and is designed to maximise light output where it is needed.
They are designed for use in factory workshops, warehouses and other industrial applications where running costs and illuminance levels are important. There are various lamp options to enable a suitable balance between efficacy and effect to be achieved. SON and MH versions have thermally protected ballasts to conform with amendments to EN60 598-1 : 2000.