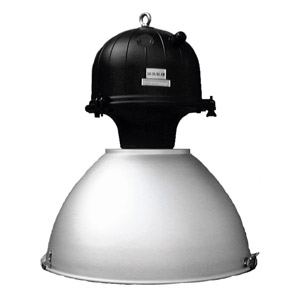 • Thermal Resistant gearbox
• High Purity Aluminium Reflector
• Removable Geartray
• Thermal Safety Cutout in ballast
• Excellent Photometric performance
A range of high quality industrial luminaires for mounting heights in excess of 5m. The gearbox body is manufactured from thermal resistant nylon and the reflector is made from spun aluminium.
Although the luminaires are designed for use in industrial situations they are of pleasing aesthetic appearance, enabling them to be located in other areas. There are various options of light source available to enable a suitable balance between efficacy and effect to be achieved.