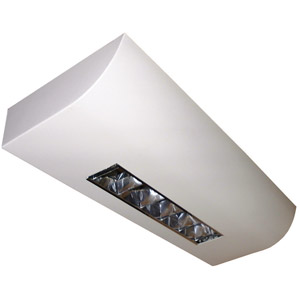 • Compact lamp technology means good efficacy
• HF Electronic control gear
• Easy Installation
• Extremely low profile
• Coloured body Options
A range of wall mounted uplights for many applications. The body is made from white powder coated mild steel and the downward VDU louvre is made from aluminium.
There are various lamp options, together with choice of body finish and size, to enable applications to be illuminated easily and aesthetically pleasing.
The luminaires are useful to assist in obtaining necessary wall and ceiling illuminance ratios in VDU applications.