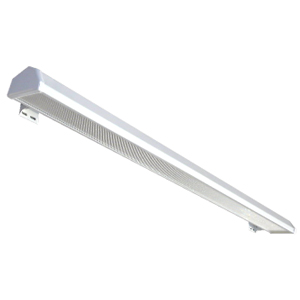 Adjustable angle from 0-45 degrees
Lightweight & non-corrosive aluminium construction
Low running and maintenance costs
The Type 19 offers more even light distribution than some alternative methods of illumination. It features electronic starters fitted for smooth tube ignition in cold conditions & extended tube life. Its specially-designed profile provides optimum internal reflection & slimline appearance. This unit comes in a standard gloss white colour.